Video Tutorial


Explaination

Log in to cPanel using your username and your cPanel password at http://yourdomain.com/cpanel, where yourdomain.com is your domain name.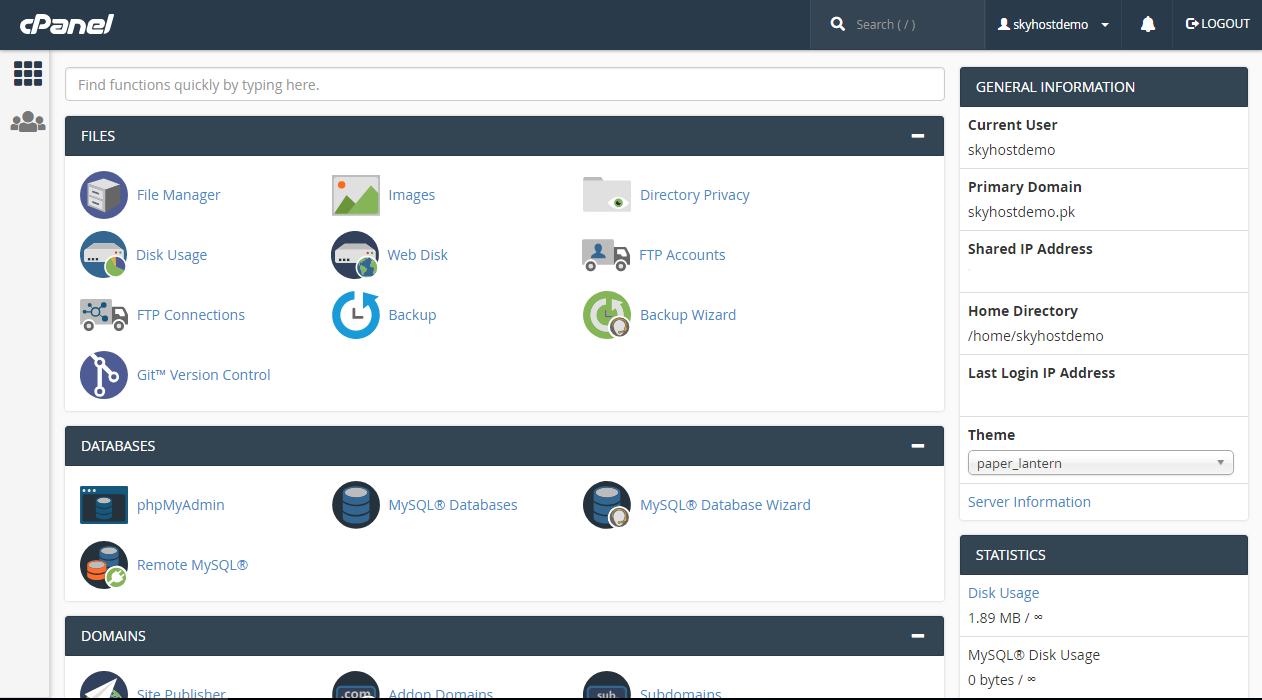 Just scroll down till Software Menu
Click Multi PHP Manager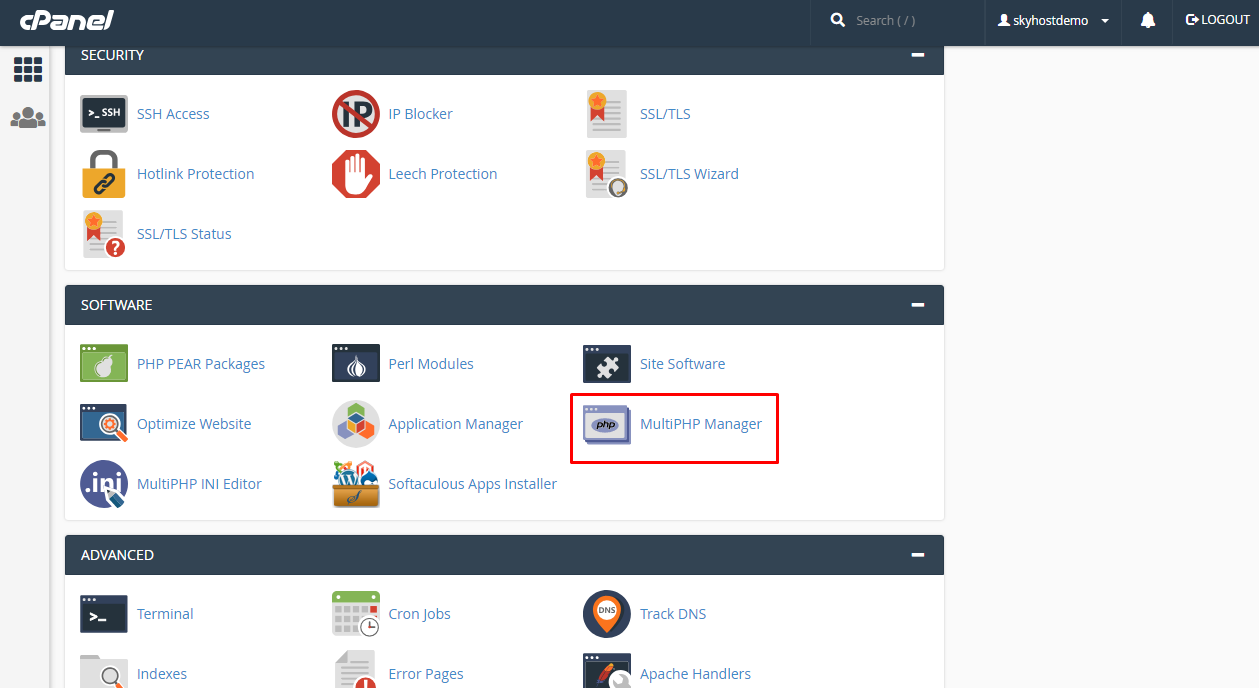 1. Here you will see your current PHP Version
2. Select Domain Name you are going to change PHP version for.
3. Click on this drop down list to see all available versions.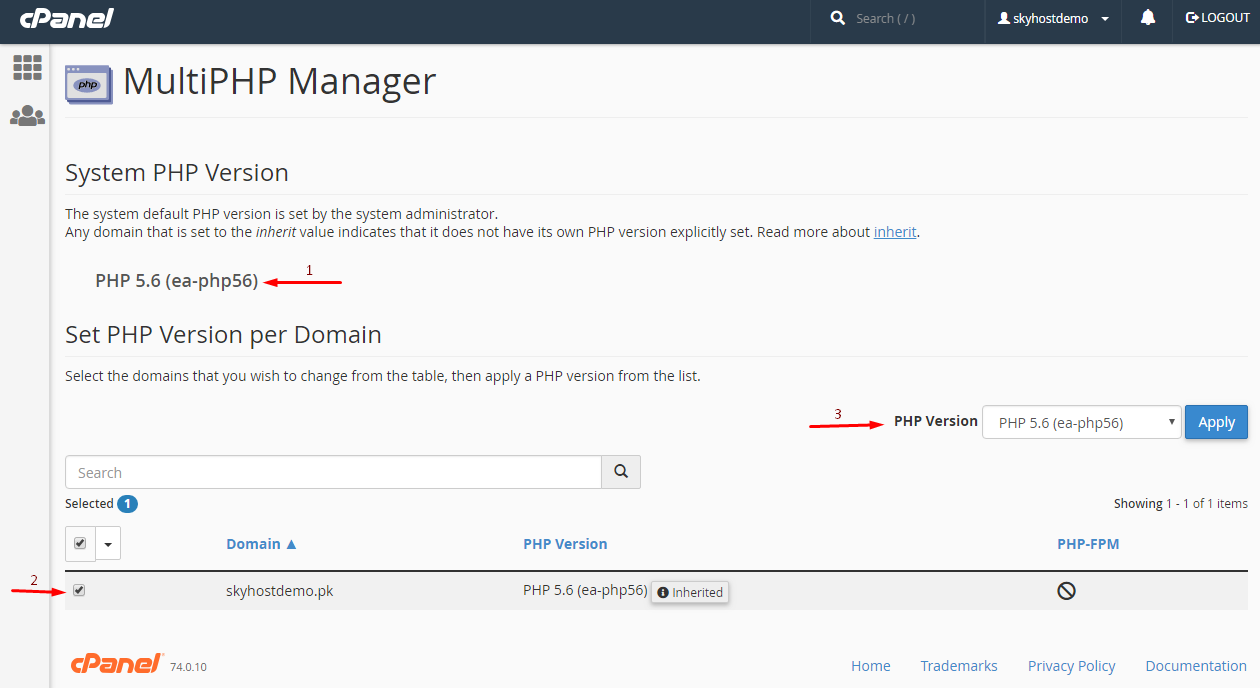 Click on drop down list and select your PHP Version and click Apply.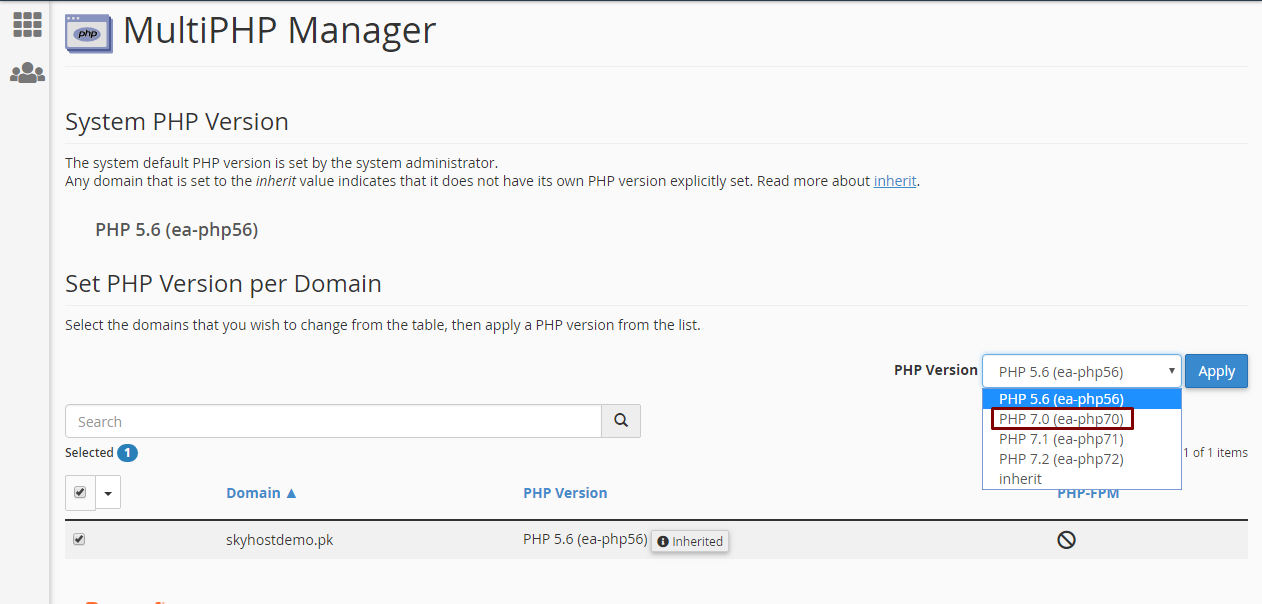 As you can see in result
PHP version changed from 5.6 to 7.0