Log in to cPanel using your username and your cPanel password at http://yourdomain.com/cpanel, where yourdomain.com is your domain name.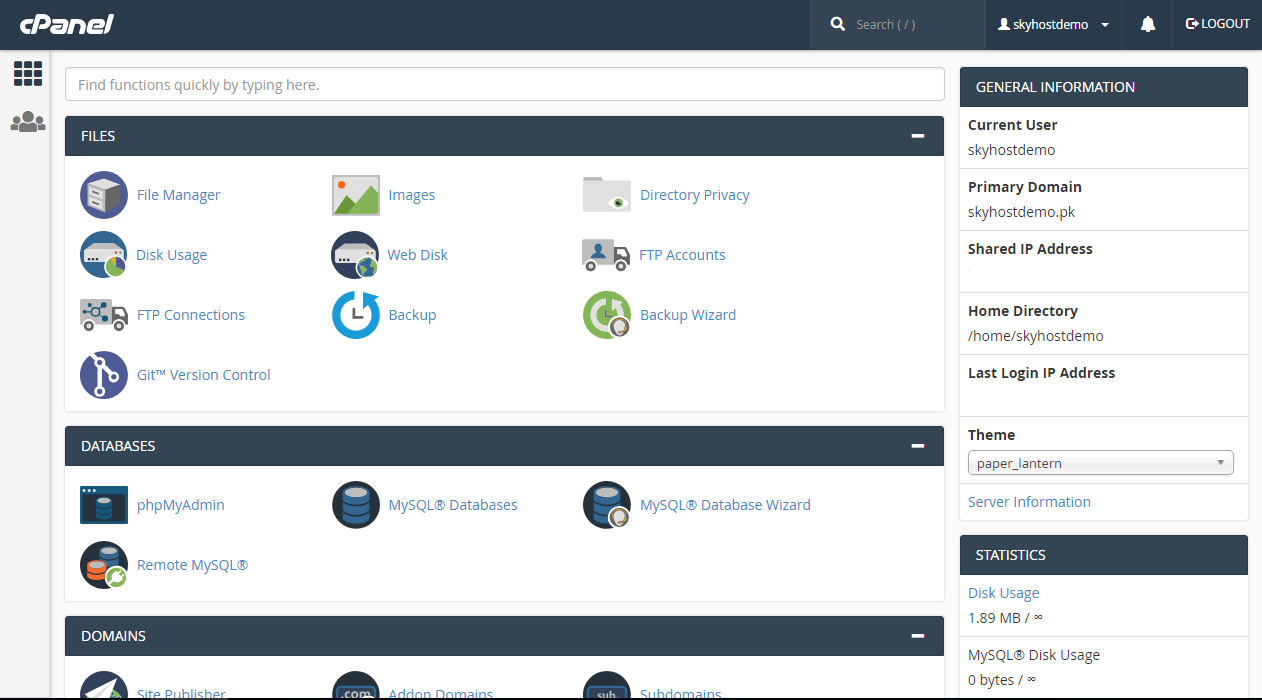 Just Scroll Down Till Email Menu
And Click On Email Accounts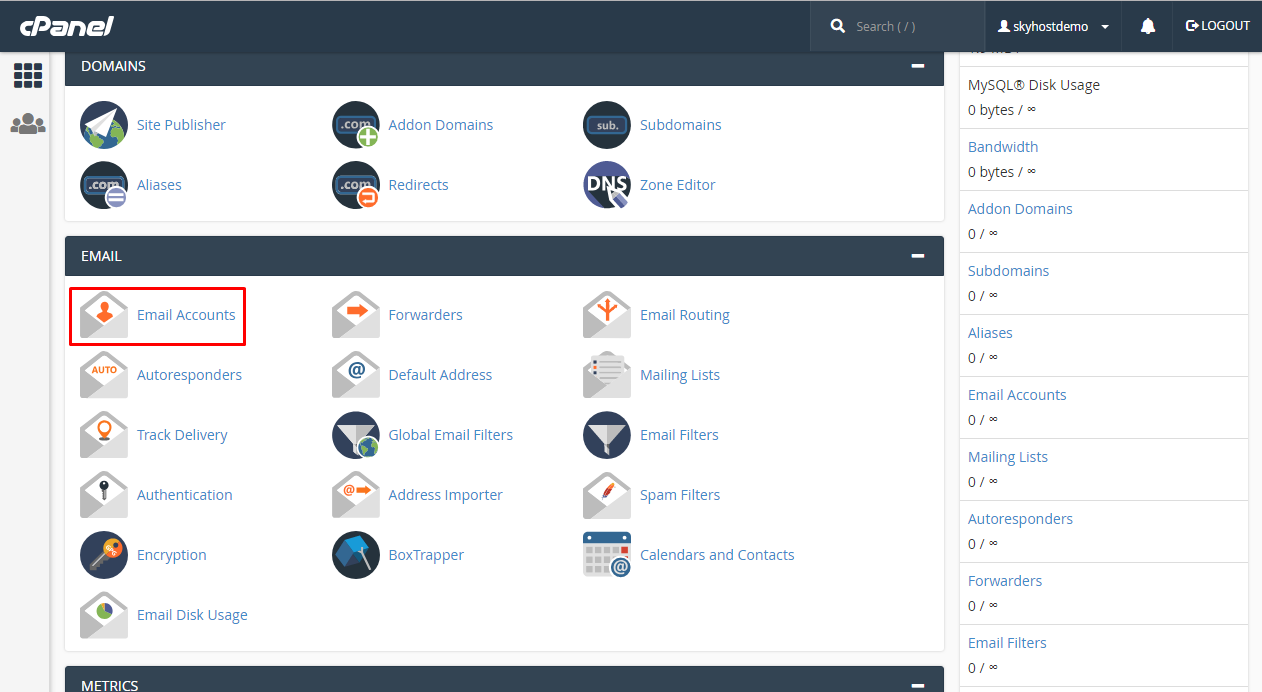 Click On Email Accounts Tab
Here You Will See List Of Your All Email Accounts.
Just Select Email You Want To Change Password And Click On Password And Authentication.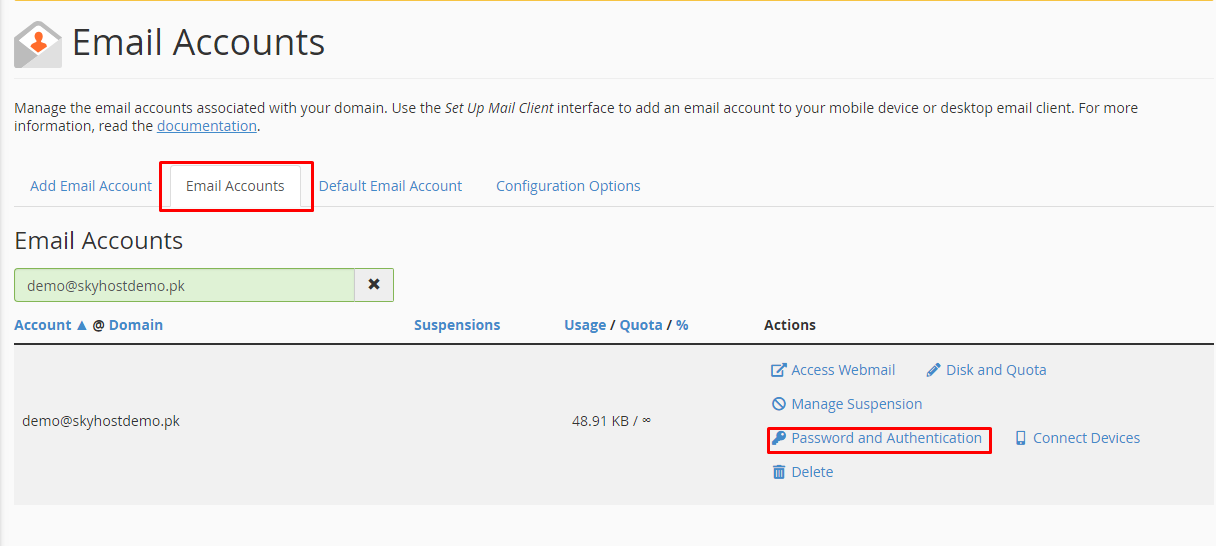 After filled both Password, just click on "Change Password"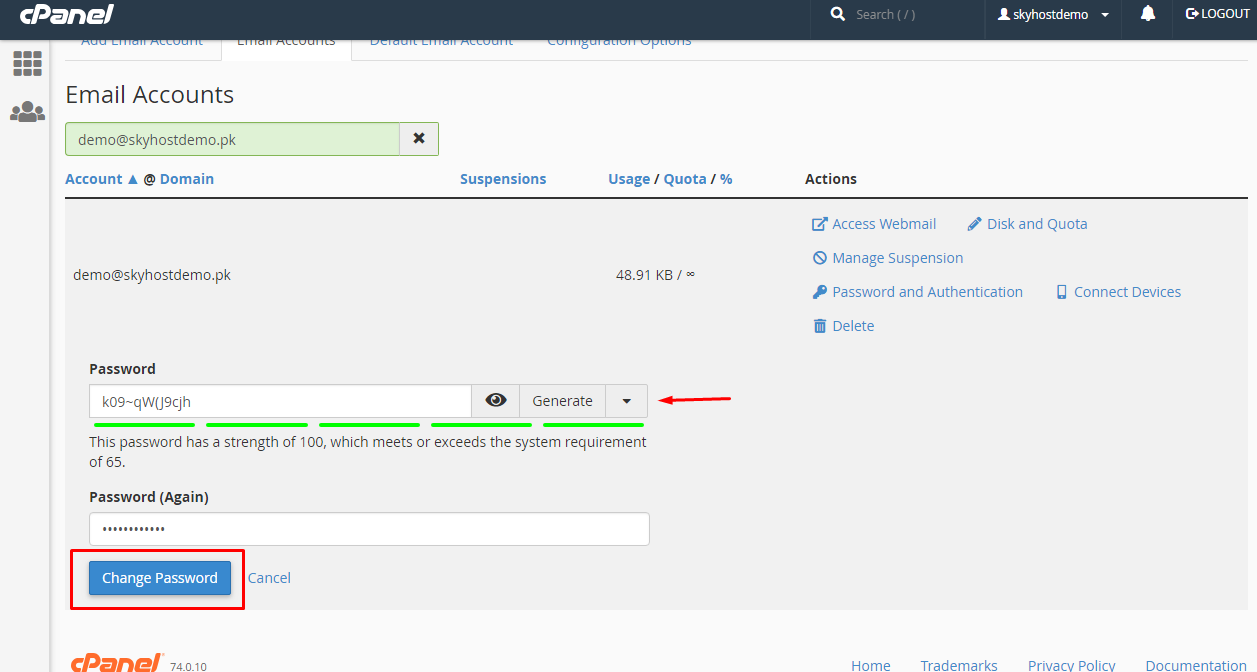 That's it!