Log in to cPanel using your username and your cPanel password at http://yourdomain.com/cpanel,
where yourdomain.com is your domain name.

Click on FTP Accounts showing in File Menu





Type here your ftp username and password, also you can give an ftp user access only to a specific folder as we have set an example, we have give ftp user access to just 1 domain which is addon domain.
Now this user can only have access to his own domain name director, so he is now unable to access other folders and files.
You can also set Disk Space Quota in MB Format. In my case i have given 2000 MB, which is almost equals
to 2 GB of Disk space. 
Click on Create FTP Account.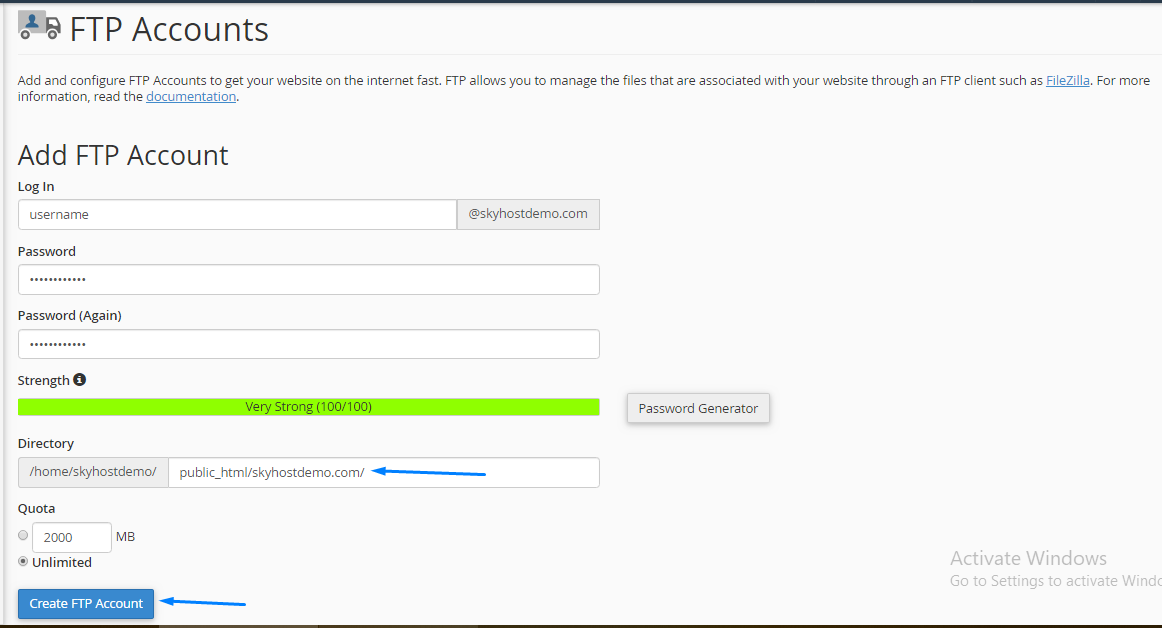 After successfully completion of creating FTP account, you can now see FTP account details in FTP Account List as showing below.