Log in to cPanel using your username and your cPanel password at http://yourdomain.com/cpanel, 
where yourdomain.com is your domain name.
Click on Error Pages showing in Advance Menu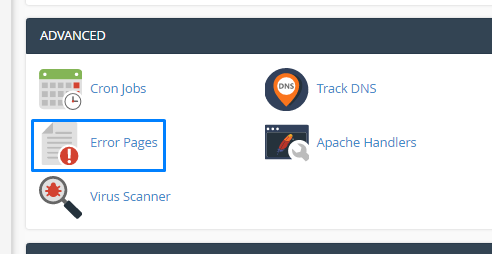 Here you can select your domain name for which you are going to manage error pages.
If you want to change for mutli domains in your account you can select it from dropdown menu list. 
Now below you can see by default error pages with error code.
Just click on your error page you are going to customize.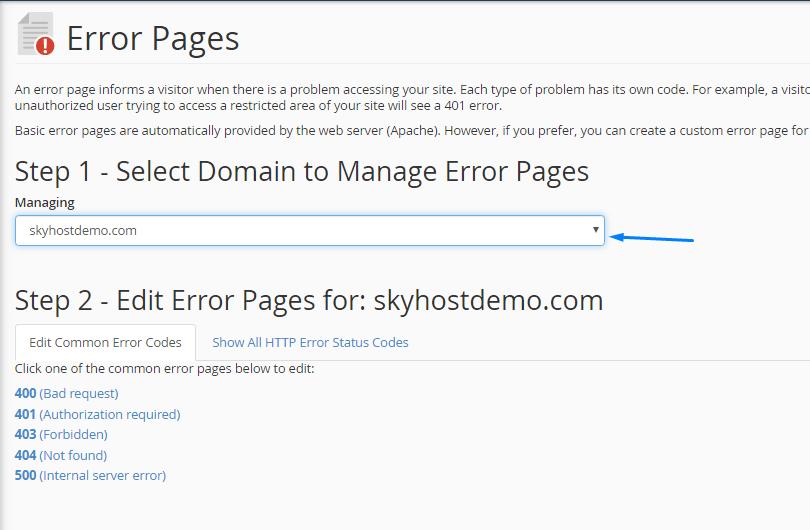 As per example this is 404 not found page error display page, you can use your own html code and click on Save apply for changes.