You can not change Nameservers of any domain under .Pk Extension by yourself.
You have to send us a Support Ticket from your register email address we will update it for you.
You can change Nameservers of your others domain anytime by just login into the Clientarea
and Navigate to Domain Section
In Last row you will see Dropdown icon just click on it and you will get option Manage Nameservers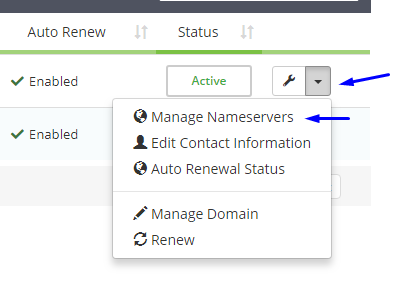 After click on Manage Nameservers You will get below screen, now just add your Nameservers that's provided by your Hosting Provider and click Change Nameservers Button.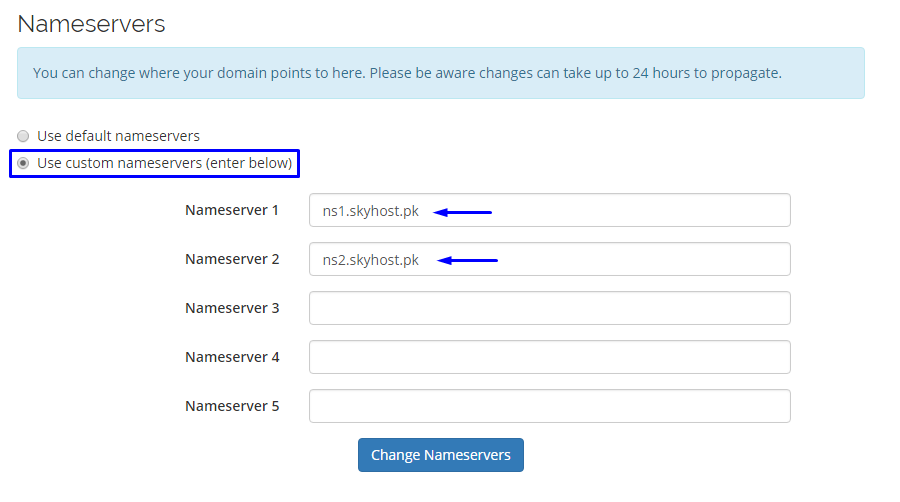 Note: Please be aware changes can take up to 24 hours to propagate.