Video Tutorial




Explaination

Log in to cPanel using your username and your cPanel password at http://yourdomain.com/cpanel,
where yourdomain.com is your domain name.

Click on Backup Showing in Files Menu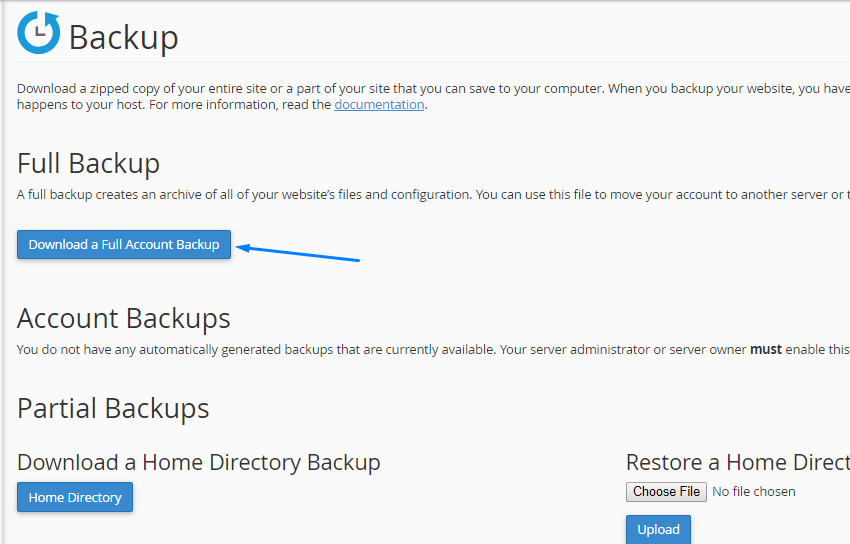 As currently there is no any generated Backup at this time. To take backup click on Download a Full Account Backup.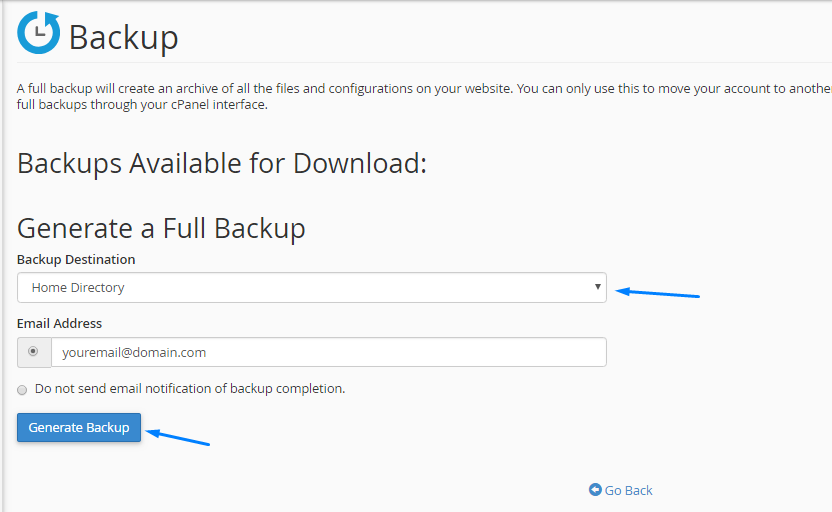 As now it is showing backup destination directory, where backup file will create and saved in File Manager. 
If your website backup is larger you can enter your email address in email field, you will get notified once backup is complete & ready to download. 
Click on Generate Backup to start create backup of your website. 
After click you will see Progress Bar which shows backup is started succesfully.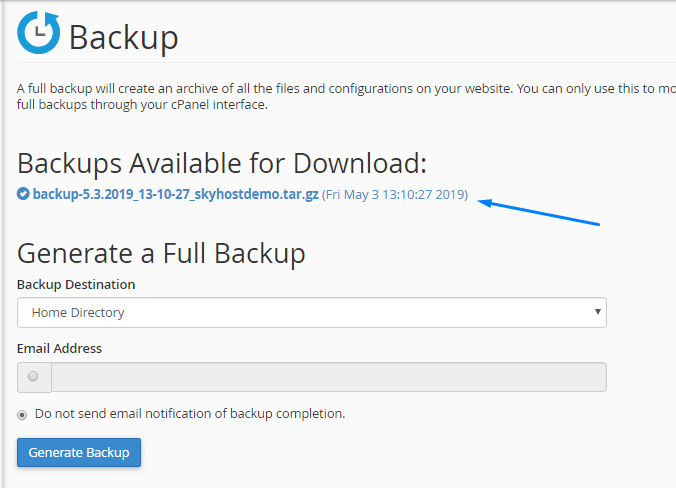 Once backup file is complete it will show you in backup menu as now this file can be downlaodable by just click on the file name. 
Also you can check your generated file in File Manager, you can also download backup file by just click Download option.